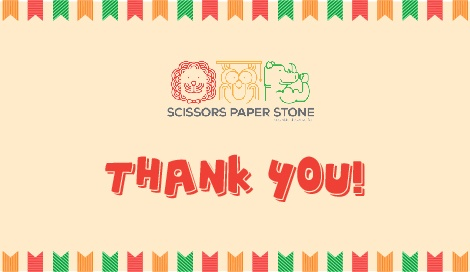 A Special Thanks to all the people who took the time to participate in Scissors Paper Stone '1 Year Free Haircut' contest!!
We are delighted to have received very good response from you and the beautiful photos of your kids. We were really overwhelmed with the response. Please join us in congratulating our winner Winnie Chua and we hope to welcome and serve each of you to Scissors Paper Stone outlet soon.
Please continue following our FB Page for more Deals and Exciting Contest to come this Season!