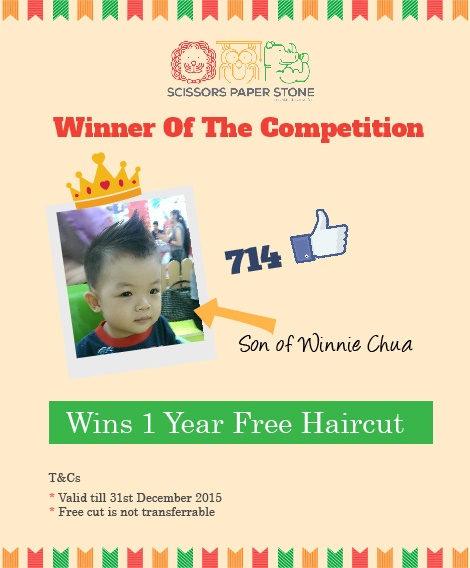 Lucky Winner for the "1 YEAR FREE HAIRCUT CONTEST"
Congratulations to Winnie Chua!!!
She is the winner of the contest and her kid will receive the FREE Haircut for 1 Year at any of the four outlet of Scissors Paper Stone Kids Hair Salon!!
Thanks for participating and taking really good efforts to get maximum likes on your kid photo. Do stay tuned for more exciting contests and updates in future!